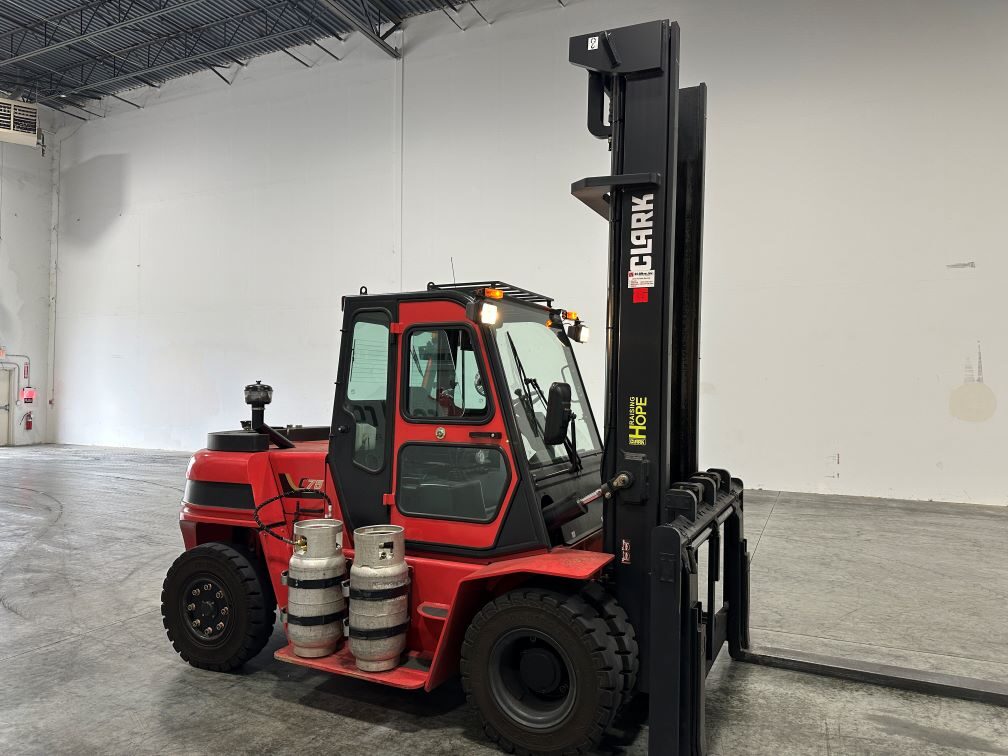 Clark C75L Forklifts
We have several Clark C75L Forklifts for sale, including new, unassembled units as well as used forklifts with 6 to 1300 hours on them. These forklifts are set up with 12' masts, 18' lift height, 8' forks and are equipped to handle portable storage containers but can be used in a variety of applications. Enclosed heated and cooled cabs, side shift, load scale, and many more options.
For more information, pictures, and specific hours, fill out the contact form below and one of our team members will assist you.
Specifications are as follows:
Additional counterweight slab
Load Scale
Side Shift
Rear View Mirror
Head Lights
Turn Signals
Back-Up Alarm
Combination Light Group (stop, tail, reverse lights)
10 degree forward and backward tilt
Hydraulic Accumulator
Full Cab w/ Heat, A/C - defrost
Rear Work Light
Strobe Light
Orange Seat Belt
Dual Drive Solid Pneumatic Tires
Solid Pneumatic Steer Tires
Tier 4 LPG 4.3L PSI Engine
Standard Upright 147/216"
95" Pallet Forks